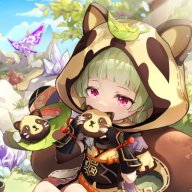 Joined

May 8, 2012
Messages

2,240
Trophies

0
Age

31
Location
Website
XP
Country
This is to use in conjunction with your self extracted raps so you can create your own patches and don't worry about not being able to play your games if your ps3 is deactivated or unable to be activated because of a ban or fear of it (or if you want to use psnstuff downloaded raps
).
First, get the eboot.bin and edat (some games don't have edat) file extracting the game pkg with pkg view or by installing the pkg in your ps3 and then copying them to your pc via usb or ftp.
Download the attached file (Saki's_autopatcher_v1.0.7z) and extract it wherever you want, you'll see this:
Place your target game eboot.bin and edat inside the "in" folder:
Then place the rap file inside the "raps" folder:
After that there isn't much to do, just open the autopatcher, it'll tell you the name of the needed rap file and remind you to copy it to the raps folder:
If you have all in order then press a key and it'll do its thing and patch the eboot.bin and edats.
After it's done you'll see this:
Verify that the files are in the "out" folder:
if everything went well you'll have the patched eboot.bin and edat there ready to be copied to your ps3.
use your preferred method to copy the patched files to the dev_hdd0/game/*title_id*/USRDIR folder and enjoy your patched game.