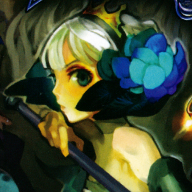 The Dark Souls of GBAtemp
OP
Member
Joined

Feb 13, 2012
Messages

6,424
Trophies

2
Age

33
Location
Website
XP
Country
I'm just curious about what other gamers think. Do you think it's fair to impose time limits and other restrictions on young children when they play games? If so, what do you think is a fair set of rules? When you grew up, what kind of rules did your parents have about gaming (if any), and in hindsight do you view them as being fair, too loose, or too strict?
Discuss.
I'll post a few words about this subject myself, after I get some sleep.
Thanks guys! I wasn't expecting to get so many responses!
Here's my views (copypasta'd from my comment further below)
Thanks for the input, guys! Really glad to see so many opinions and ideas among gamers. Honestly, I was kinda worried that this would seem like this looney subject that most gamers don't really care about, but I'm glad to have been proven wrong.
Anyway, I guess I now owe you guys my personal take on parenting and gaming. First, a little of my own history...
Being born in 1990, I didn't get into gaming until 1995, right before the N64 came out. However, my first few systems were hand-me-downs from my uncle (his NES, and later SNES), so I had the blessing of being able to experience Nintendo's entire console lineup in order (Duck Hunt/Super Mario bros. was my first game!).
Anyhow, my parents were really strict from day one. The original rule was 20 minutes a day. Being 5 years old, I guess I can understand that. But a couple years later when we got the SNES, my parents cracked down and made the rule only 20 minutes a day on Fridays and Saturdays. This rule basically held until my parents stopped caring when I was around 16. And boy, was it ridiculous and caused problems!
For whatever reason (probably because my parents were and still are a pair of hyper-superstitious and overly-conservative nuts), my parents were deathly afraid of this contagious disease (or form of demon possession) called "video game addiction" that they were certain had contaminated my siblings and I from the first day we touched a NES controller. This fear drove them not only to impose such a ridiculous set of rules (such as only being allowed to play for literally 40 minutes a week, and even then only if they were in a good mood), but to view any normal game-related behavior as proof of said addiction. If I ever talked about video games when I wasn't playing (for any reason), it was a sign of addiction. If I showed any form of joy or excitement when it was finally time to play, it was a sign of addiction. If I ever said "shoot," or "darn," whenever I lost a life, it was a sign of addiction. Oh yeah, and asking for 2 more minutes so I can reach a save point was, you guessed it, a sign of addiction.
The worst part of all this was it was a self-fulfilling prophecy. I couldn't play long enough to find even ONE save point in many games, and usually couldn't even TALK with friends about video games within earshot of my parents for fear of being called "addicted" and arbitrarily getting grounded from video games for the week. This frustrated me to the point where video games basically consumed my mind. They were all I thought about, talked about (when I could), drew pictures of, etcetera. Eventually it got to the point where I was secretly playing video games whenever everyone was asleep, or not home (that was literally the only reason I was able to beat the first part of Majora's Mask and get to the first save point... pathetic, huh?). My parents eventually got so mad that they took away video games
for good
when I was 15. This only further increased my obsession, and I continued to think, dream, and play video games when my parents weren't around.
For whatever reason, my parents kind of stopped caring about video games the following year (they even got an XBox360, because my dad found a video game he liked). Coincidentally, it wasn't very long after this that I kind of leveled out and stopped being so obsessed. I would pick up a 360 controller or dust off my old Gamecube and play for an hour or so, and I'd be done. Nowadays, without restrictions at all (yay for college and handhelds I paid for myself!), I play about an hour a day, if at all (very rarely I'll play for 2 hours).
So in short, I got ridiculously addicted to gaming while under strict restrictions, but mellowed out into a levelheaded person who plays games in moderation (if I say so myself) almost immediately after having such strict restrictions removed. Curious, isn't it?
Don't get me wrong, I think there should be some limit on young children playing video games. But I think such limits should be reasonable, and not done in a "guilty until proven innocent" type way, like I was. To this day, my parents
still
think that their restrictions were good and that I'm a video game addict just for playing at all. The only reason they say they don't "enforce" my playing is because I'm 22 years old, and if I want to "waste my life away", it's my choice. lol.
Anyway, that's my story. What do you guys think? I'll make another post later about my views on how video games
should
be dealt with by parents (as well as my view of the rating system)