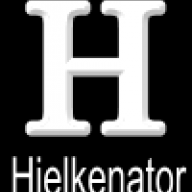 Well-Known Member
OP
Member
Joined

Feb 7, 2010
Messages

4,210
Trophies

0
XP
Country
Note that due to the lack of the shopping channel, games like Call of Duty cannot be played online, since the required updates cannot be downloaded on WiiU's vWii.

These games ( MWR, COD BO, MW3 ) still have a good online userbase.

[email protected]

servers are the only servers I could not get any connection.

There are still plenty of gamers on Team Deatmatch

on a daily bases.

On a Wii there's

no

problem with these games if you want to play those online.

Some Wii games

still have

working online connectivity

despite Nintendo cutting off Wii online services, since june 2014 . Just be awarevWii completely disables any online services.

There might be a workaround, using Nandsave emulation....

if someone would update the cod savefiles on a regular wii using Nand save emulation ( saving on hdd inside a wii nand dump ) you might be able to acces the cod servers.

This could be a "problem" for hardcore Wii COD player thinking of moving there exsisting softmod to WiiU/vWii


So be aware, you cannot play these games online the regular way,

only on a regular wii you will have acces the the Wii cod servers

, with or without a softmod.