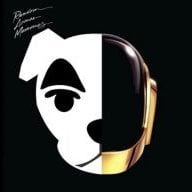 Joined

May 11, 2014
Messages

116
Trophies

0
Age

35
XP
Country
Hi everyone
,
Has anyone bought a PS4 recently (say a CUH-1115A) and compared to a launch PS4? Recently my 15 year old nephew got a PS4 for his B-Day (It was the one bundled with TLoU) and I got him a game of his choice as a present. In this case it was COD: AW. As the day went by, I set up the system and Install the necessary updates. Then I started testing his UI. This is where it gets interesting. Because I noticed a couple of things.
1st .- His UI seems and looks so much smoother than mine. Granted I know that I have most of the PS plus games installed on my HDD. The part where I see a big difference is when I scroll through the library option, (Since I put my account as primary on his PS4 and viceversa, basically he has all my games and he can see them on his library; however not yet installed though). His PS4 scrolls like a breeze and mine is all sluggish and skippery. I was ok with this. I can live with it.
2nd .- This is where it actually hurts

, AW is the game that I play the most on my launch PS4, but the game feels all sluggish and skips a lot compared to his.
It is important to mention that both of the systems use the same set up (TV and Internet). Does anyone know how to improve the performance of my system. I'm planning on initialize the system, but I dunno if this will work
.
Any help is appreciated,