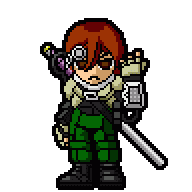 Well-Known Member
OP
Member
Joined

Mar 20, 2009
Messages

2,668
Trophies

1
XP
Country
Alright, I have this old Dell desktop PC that I'm trying to get ready as a general internet browsing machine, nothing fancy (not that it could play high end games anyway).

It only has two USB 1 ports in the back, and two in the front. I need to install 2.0 ports so I bought a 2.0 hub for the pci slots it has.

It won't even boot up when they are installed, but if I remove them it boots just fine. The fans turn on, but nothing happens on the screen and the keyboard just lights up for a second then turns off.

I've exchanged the video cards, and swapped some pci stuff before, and those all worked. I even tried the new usb 2.0 hub in a different desktop and it worked fine.

If it matters, it's a

Dell Dimension 4400
RAM: 1GB
Processor: Intel Pentium 4 CPU 1.70GHz
32bit windows 7 professional

The PC handles windows 7 extremely well, and I can play old games like Oblivion and Halo 1 + 2, the only thing it really needs are these USB ports for file transfers between my USB HDD. -.-

Is there anything I could try?