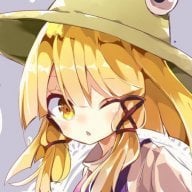 Joined

Dec 15, 2018
Messages

3
Trophies

0
Location
Website
XP
Country
hey, all! i've searched around the forum for my issue for a while and found a few slightly similar threads but all seem to be quite old and mine differs a little, so with faith in getting things up and running again if it's possible i'm posting here now (i'm new btw, happy to be here!)

so, I have a black screen upon booting my O3DS on 11.8 firmware.
this was after I've put my console into sleep mode for a little while - upon reopening I found it stuck on that little white screen that says "HOME menu" when you switch back to the home menu from an application (except it was frozen) so I did a hard reboot and found that my home menu was just black. unlike some other threads on here I've seen with a similar issue, I don't have sound on my menu - I'm able to access rosalina via my shortcut (I'm on a recent version of Luma) and I can easily reboot to access my ARM9 payloads and Luma configuration menu.

I have no EmuNAND configuration and I've never had, I've had CFW for nearing two years now on my O3DS (previously through A9LH, switched to B9S way back when). I have NAND backups available, but I want to know 1.) if I'm definitely bricked or... what this is, what causes it exactly and 2.) if there are 'better' ways to recover (hopefully someone understands that I'm hesitant to lose all of my titles, but worst comes to worst I can do it)

doing a system update in recovery mode did not help, rebooting with SD card, without SD card, without gamecart did not help, replacing boot.firm on my sd card (and rewriting luma to ctrnand) did not help. at this point I guess I'm at a loss before I do follow through with a NAND backup. are there any updates as to what I'm experiencing? thanks to all in advance.