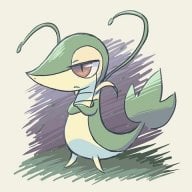 Joined

Jan 6, 2016
Messages

1,209
Trophies

0
Age

21
Location
Website
XP
Country
All right, I'm saving money for
probably
buying another console on december.
But since came some special New 3DSes editions, New 2DS, and the Switch, I can't decide what should I buy.
Originally I was going to buy it for some reason when I was with someone. I didn't liked the Switch, but eh, but since SMO came, that attracted a bit my attetion. Then I said "Why not?"
The only games that I like for Switch are:
Pokkén DX
(the same as Wii U but cute)
SMO
MK8D
same as pokkén duh
Spoon 2
Probably DOOM too.
But the problem with Switch:
I really
DIDN'T
like the idea for playing online and
I'm not going to pay for playing online.
That's my only problem with Switch. That's the reason probably I didn't like it. Sometimes I want it and sometimes nah.
Meanwhile, since there are some special New 3DSes editions, and New 2DS:
New 3DS:
Special editions are so cool! Specially the SNES one!
New 2DS:
I like it! probably I would use it more often than the New 3DS I have.
I didn't dislike something from the New 3DS or the New 2DS.
Just the C-Stick, but I never use that lol, even the 3D I never used it lol.
So, anyway, any recommendations? I'm stuck choosing one.