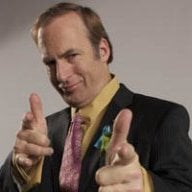 Livin' in a cardboard box
OP
Member
A new Naughty Bear game has been announced today, in development by Behaviour Interactive. It is due for release in autumn this year on Xbox LIVE Arcade and PlayStation Network.

The storyline goes that the inhabitants of Perfection Island have departed for the luxury holiday destination of Paradise Island but failed to invite Naughty Bear too. This made Naughty Bear very angry, so he has gathered up a hit-list of bears and he is going to make them pay.

Definitely sounds like I'll be having a blast at this! More information and screens at the source.
Source
​