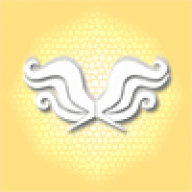 Active Member
OP
Newcomer
Joined

Mar 21, 2015
Messages

37
Trophies

0
Location
XP
Country
I've been trying to decide on which Micro SD to get, but I can't decide which would be the best!
So I thought, why not ask other people?
Essentially I'm debating between these two,
SanDisk Extreme Micro SDXC 32 GB UHS-I U3 Memory Card 60 MB/s + SD Adapter (SDSDQXN-064G-FFPA)​
Simply put, it's a 32GB UHS - I Class 3. It's £16.50 from the official Sandisk Amazon. It's supposed to be a step up from the "Sandisk Ultra" which is a Class 10. This SD brags a 60mb/s W/R speed which doesn't really match it's classification, but meh.​
​
Samsung Memory 32GB Pro MicroSDHC UHS-I Grade 1 Class 10 Memory Card with SD Adapter​
​
​
Supposedly this thing has 90mb/s, but claims to be a Class 1 UHS - I? I was originally looking at the "EVO" Microsd, but I saw someone on here say that R/W is everything on the 3DS and so i decided to look at the PRO edition instead. It's £19.99 and once again is sold via Samsung's official Amazon.​
​
​
Now, thing is I'm going to be ordering two of them. One for my N3DS console, and another for my Gateway, so 2GB of the 32GB is going to be used for EmuNAND.​
​
So what I want is other people's opinions before I decide which one to buy, and if anyone has any better suggestions (preferably under £25 since I'll be ordering 2 and price adds up!) I'd be grateful!​
​
Thanks
​