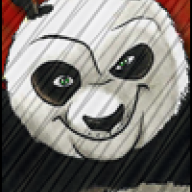 Joined

May 3, 2009
Messages

1,295
Trophies

0
Age

30
Website
XP
Country
Well as the title says my PSP is generally messed up right now. It is a PSP 1000 for starters. Now here are the problems I have faced.

I cannot download games to start off so I have a friend who sends me DVDs with the games on it. Anyways I got a new DVD with a few games. Some of them are japanese and I am not sure if that has anything to do with the problem but I thought I would let you know. Anyways I am running on Prome -2 CFW.

PSP Problems:

Games: When I play games the save screen freezes sometimes. By this I mean when I try to save the screen freezes so I am forced to shut it off.

On/Off: This is where the biggest problem is at. When I turn it off after the game freezes. Once turned on the screen does not display anything. I do know it is on though because the LED light is flashing green which means it is on but the screen is not lit up or even on. This is starting to get worse and for the past few days it has taken me more than 30 minutes or so to get it to work properly. It doesn't really help though because the internal display sucks too.

Internal: When I get it to work after the stupid power issue after the game freezes it gets worser. This has been a recent problem where the PSP is on and I can access the menus and everything but nothing loads. When I go to select the games on the memory stick the games do not show up. Everything is stuck. I can't even access things like USB connections when it freezes like this.

Memory Stick: Well I did not realize this until today but it appears I might have a virus because of the recent games I got from the DVDs. Either that or the PSP bricked itself. Either way this is very disappointing. My memory stick erased all of the save data for nearly all of my games. This only tells me I might have a virus or an even worse issue. Nothing like this occured until I moved the games from my recent DVD onto the memory sticks.

In General: None of the games work properly anymore so now I believe the games themselves are corrupted so now I have to remove everything and delete these corrupted files but that will not matter. I want to figure out what is the real problem. I am close to throwing this out but it is my first PSP and I only had it for a few months. I hope somebody can help me out.

HELP ME!!!!!