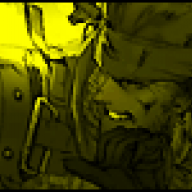 Gamertag: Calogero91 add me.
OP
Member
Joined

Dec 8, 2002
Messages

691
Trophies

0
Age

35
Website
XP
Country
I couldn't really find anything when searching around GBAtemp, so I thought I would make a new thread. If it's something someone has already done then mods feel free to close it.
I've been googling around everywhere looking around for some knowledge on how to make my own media servers but I have been quite unsuccessful. I know computers to an extent but I'm not whiz. Specifically I'm looking for a media server I can create to accommodate the many different electronics in my house. IF you guys don't mind I'm just say what I exactly I am trying to do, and I guess if anyone knows they can provide with some insight.
Tutorials
would be awesome but anyway, here my home setup.
My main desktop family computer, running XP with SP2 and contains most of my media, (video's, music, pictures, etc.)
My personal laptop, running Vista Home
My PS3
My XBOX 360
and a regular wireless G router, compliments of Bell Sympatico
All running wirelessly, even the main computer has a built in PCI card for wireless.
I guess in basic terms, I just wanna be able to access all my media from my main computer, from my laptop, PS3 and 360. I have no idea if this is possible. I'm just getting tired of constantly burning DVD's or transferring files or emailing myself stuff. So please, any help from the tempers?
Posts merged
MODS I REALLY DO APOLOGIZE, FOR DOUBLE POSTING BUT I ACCIDENTALLY PUT THIS IN GENERAL CONSOLE DISCUSSION RATHER THAN GENERAL OFF TOPIC CHAT. SORRY.