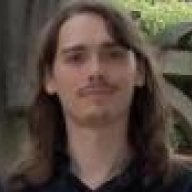 Joined

Sep 16, 2011
Messages

634
Trophies

0
Location
Website
XP
Country
As requested, this thread is specifically for discussing and dealing with copyright claims made by Nintendo specifically for cases arising out of legal use of Mario Kart 8. If you have a similar experience feel free to post about it, but keep in mind that this isn't for normal gameplay videos. This is just for videos created with the MKTV feature and uploaded to youtube by the Wii U console itself.
The basic argument that I am making is this: I paid Nintendo for a license to use Mario Kart 8. Nintendo provided me with the means of creating 15, 30, and 45 second videos and then to upload these videos to youtube. Even if Nintendo initially only wants to put advertising in it's videos, making a claim of copyright infringement is in and of itself very serious and once Nintendo sends an official DMCA take down notice it is taking the official legal stance that it never provided me with permission to upload the content to begin with which isn't true.
Copyright strikes are also damaging in and of themselves. For example, while a single copyright strike is in place, I am not eligible to dispute any copyright claim unless I have the video restored by a counter notification or wait 6 months. Since Nintendo is willing to go far enough to create a copyright strike, but not far enough to take me to federal court, it's damaging in another way since it would take more than a year to dispute each and every video. While I could of course NOT dispute it at all and get no copyright strikes, I take issue with the practice of being accused of copyright infringement when in truth I am a paying customer.
_______
Here is the 30 second video that I disputed first:
And here is proof of the issue:
Here is the proof of the email sent by YouTube of Nintendo's decision.
Nintendo responded with a DMCA take down notice as you can see here:
If I do not submit a counter notification the copyright strike will remain on my account for 6 months, which would directly damage my income since I occasionally have false copyright claims made on gardening videos. Here's proof that I submitted the counter notification:
I also contact Nintendo over the phone and by email who both insist that they do not send DMCA take down notices, trying to blame it on Youtube Content ID. I am writing to show that this is NOT true. Nintendo is intentionally abusing the DMCA take down procedure, and it knows that if they take me to court they will face severe liabilities for doing so.
Yesterday I received this email from youtube basically telling me that the video was restored and all penalties have been removed, but it was in Japanese which is interesting.
Nintendo has no intention of bringing it's customers to federal court, but has no problem with attacking it's customers with DMCA take down notices. I fully intend to dispute each and every video one at a time and we'll see how Nintendo responds to subsequent claims, but as a whole I expect they will respond the same. This represents an ongoing challenge for people, but by doing this Nintendo has opened itself up to a class action lawsuit since mandatory arbitration does not apply to copyright claims.
Anyone else dealing with the same please post with proof. Hopefully gaming news sites will eventually pick it up and Nintendo will eventually change it's position of attacking it's customers.