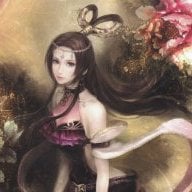 Well-Known Member
OP
Member
Joined

Feb 27, 2016
Messages

179
Trophies

0
Age

26
XP
Country
So, I bought a pre-hacked switch. Actually It was a new switch that was immediately hacked after I chose the unpatched switch I wanted(the seller demanded he hacked it for his extra income and so that I wouldnt ruin the switch myself, which is not bad of a reason). He put the most convenient method for me to access CFW(donge and autorcm) which is indeed convenient. But then again, I don't really know anything beyond these information. I'm trying to understand the switch hacks better for myself. My questions are:

1)In a newbie guide that I read, it mentioned creating emummc. How do I know if I had this already? The seller didn't mention this to me at all.. Also, do you have to make this?what if the seller put AMS in my sysnand already and it is already dirty?do I still need to make emummc(this is emunand right?). If I have no intention to go online, will I still need emummc?Is emummc's purpose to protect your switch from nintendo seeing your dirty nand?In 3ds, emunand drain its battery more than if there's no emunand, is this the case for the switch as well?

2)I have a ns-switch atmosphere dongle..do I need to "update" this dongle's software ever? the new 9.00 just come out. Do I need to update the dongle's "firmware" or just update my switch's firmware?I still don't really understand these payload things..

3)It seems that it is very easy to brick the switch..Anything I should be wary of?

4)I really want to see the Hekate tools option but the switch always immediately boot into atmosphere(after bunch of logos). How do I access hekate?

thank you very much.