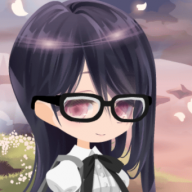 I am now someone waifu.
OP
Member
Konnichiwa Minnasan! I mean Hi everyone here. I with the name of Takeya Yuki(not real name) really begging for everyone help here. Straight to the point, actually I tries to translated live visual novel games that called "コミュ障女子の告白" or in romaji, it's say "Komyu sawa joshi no kokuhaku." and when its translated to English, its mean " Girl with a bad communication, try to confess her love." When I play/read this visual novel games, I become miss to my days at highschool before I graduate. Don't ask me if I tries to confess someone during my highschool life (<\\<)!!!
I use a tool called pylivemaker and I already read their instruction/manual, but I failed to make extraction. I almost give up, until I met other tool. Oh thanks Nadeshiko, finally its work! But still, I failed to find a games script. Never mind that and beside if I try change the script to romaji, I mean a alphabet and patch it back, its won't work because I already did before for other free Japanese visual novel games. It is not a racial issues and please don't misunderstood, its just their tool for making a visual novel games only available for Japanese user.
That's why I decide to remake this visual novel games for English user. What I need is someone who know or have a experience on making visual novel games before for my visual novel recreate. You can use renpy, tyrano builder or whatever tool, as long its work.
What I can do to you is to send you their games files including pic, bgm, voice, se, their colorful text box and the other text button stuff. And I will send you too their translation script, but first, I need someone to proofreading my script because my English is bad (<\\<)!
You can get the games here as your guide use and its also free because its live visual novel:
https://www.freem.ne.jp/win/game/10308
I really looking forward to working with everyone here and thank you for read my thread too.