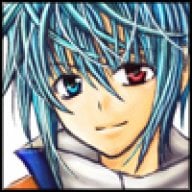 Where do puyo come from?
OP
Member
Joined

Nov 6, 2005
Messages

3,100
Trophies

0
Age

34
Location
Website
XP
Country
Has anyone here been to Japan or studied Japanese? No one really understands the target of this new DSi the way I think it was intended...
LL commonly refers to a language lab, or place of lingual studdies and tools. If you have the a dictionary like the
DS
kanji dictionary Kanji Sonomama Rakubiki Jiten, look up "LL".
In east asia, especially Japan, students carry devices called electronic dictionaries. These allow you to convert between a number of languages easily (English, Japanese, Chinese, often European languages as well) and look up kanji by writing it rather than determining stroke count and radicals.
For poorer students like myself, the
DS
offers pretty good electronic dictionary software. You can write kanji on the screen and it is identified, converted to English, the works. Electronic dictionaries often look kind of like a
DS
or one of those sidekick phones, so a DS blends in well.
The DS also offers fun educational/training software so it's good for students to have.
Electronic dictionaries and language / brain training games are much more popular in Japan. The DSi LL appeals to this specific market segment - it comes preloaded with dictionary and educational software, while the screens as more suited to electronic dictionary use and reading. The design uses more classy/professional colors and won't stand out in a classroom.
Games are still fine but won't look as nice with big pixels (debatable), but people who want to play play play already have a system. People interested in the language services are usually more on the fence. This model will probably not come out state-side since we don't use Asian languages or electronic dictionaries so much.
I made this thread because not one person in the previous, closed topic pointed this out. I guess no one on the board who bothered posting is from Japan or that familiar with the culture but the case/screen/stylus design, preloaded software, and "LL" aren't just a coincidence.