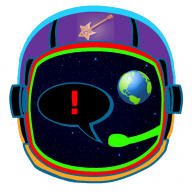 Joined

Feb 20, 2012
Messages

457
Trophies

0
Location
XP
Country
EDIT: 'B' Now opens the source menu! THANKS to all that supported the idea! and espescially FIX94 who coded it (in like, half an hour - man's a GENIUS).
Thanks to fix et al for Wiiflow, it rocks my world.
While there is broad agreement that fixes and functionality must come first, development has been
so
fast that the interface has become a bit clunky.
This topic is intended to provoke a lively(!) discussion about the wiiflow front end. Simply put, the goal is to make WiiFlow more idiot proof, more simple and intuitive to use, even more beautiful, but mostly more FUN
.
There's a list of 2nd draft submissions here.
http://gbatemp.net/t...ost__p__4285727
Your additions, comments (and ARTWORK!) are welcome.
If you think the ideas presented here are overly difficult to implement, or just plain wrong, or you think something's a great idea, or you can think of better ways to get around wiiflow, let's talk it through, but, most importantly
Let's get some solid ideas on googlecode!
EDIT:The first page has some genuine contributions but largely deals with the usual b
llocks, you may or may not find it amusing.
Page2 begins with some nice tips and then... it all gets a bit more interesting.
shortcuts and tips welcome.
SP
EDIT: Perhaps If you think an Idea is worth someone coding, you could *like* a post, then perhaps the user who suggested it might be encouraged to put the idea you liked on googlecode!
Clearly, the 1st draft of this post detracted from the intended debate, but has caused comment, so here is the original conclusion to the OP :
"...
small changes might make a big difference, but let my message be this:,
Neither fix nor overjoy use the source menu and so are unlikely to develop it unless you ask them to on googlecode.
If you think the idea is worth pursuing, absolute trousers, or you have a better idea, say it there or be ignored."
Can you see which bit i regret ?