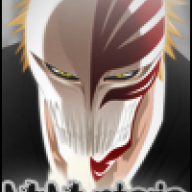 Well-Known Member
OP
Member
So, I need a new laptop (desktop replacement) since I'm moving to my college this year. Unfortunately, my budget is really low and I have to buy it retail since Newegg (and other sites) don't ship to Qatar. After hours of searching for one that satisfies my needs, it has come down to these two laptops

Lenovo Ideapad Z570
Core i5 2410M
4 GB DDR3 Ram
nVidia Geforce GT525m
15.6" Widescreen

Acer Aspire 5755g
Core i7 2670QM
8 GB DDR3 Ram
nVidia Geforce GT540m/ GT630m
15.6" widescreen

Both of them cost the same and are barely within my budget (Granted, these are available for much less online). I would love to get the more powerful Acer since it gives me more bang for my buck but I have heard some really bad things about Acer's build quality and support whereas Lenovo is supposed to be really reliable. So which should I choose? I am leaning towards the Acer but I don't want to end up getting a laptop that's going to fail on me after a year.