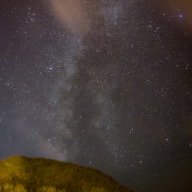 Well-Known Member
OP
Newcomer
Joined

Feb 1, 2019
Messages

51
Trophies

0
Age

34
XP
Country
Hello to everyone!​
Have see some people getting in troubles when trying to boot hekate and atmosphere with Sx pro or SxGear.
Just made a little python script to create basic sdCard layout,all you need to do is run this script who will grab latest release for hekate,atmosphere,sigpatches and fusee-primary.
For Sxos users it will add a boot.dat and boot.ini file to boot directly on hekate when you power up the console.
You can use too for fast having a clean microSdCard ready to boot atmosphere.
What You Need :
MicroSdCard ( ExFat or Fat32) if you plan to use an emunand, >=64Gb is better.
Pc with python3(install wget,shutil and zipfile modules).
Internet Connection
Download the zip file
here.
Create a folder on your pc and extract the zip inside.
Launch the script,a folder called SD will be created.
Non SxOs users only :​
remove boot.dat and boot.ini inside SD/ folder.
Copy all contents from SD folder to the root of your microSdCard.
You can eject your card and plug into the switch.
See on picture,left side is regular users and right side is sxos users sdcard layout.
Sx users just have to power up their consoles like they do usually.
For Others just use your favourite method to inject hekate payload.
You will now boot into hekate and be prompted to enter a date for nyx, set it up and save.

Create/manage Emunand(Optional but strongly recomended) :​
Emunand will create a partition on your microSdCard,in fact Emunand act like a copy of your current console system.Hekate will let you choose the way to boot on your switch.
Making an Emunand add safety because if you have a trouble with system original files will be preserved and just screw up sdCard partition.
You can have multi Emunand partitions,import or export them but we will see that later,for now we just make one.
Go to emuMMC from hekate home menu and choose create emuMMC,you will be prompted to choose between SD FILE or SD PARTITION,in this example i use SD PARTITION on a 128Gib microSdCard.
(SD FILE covered later).
Press continue,you will be redirected to the sd partitionning tool.
Once you press OK,you can change partition layout,for emuMMC we have to choose a size with the red bar.In this example i will made an emunand of 29Gib(minimum size) depends on your microSdCard capacity you can have larger value(always x*29Gib).
Press Next Step for start partitioning and wait for finish.
relaunch create emuMMC and this time it will ask you on wich partition emuMMC will be created.
This thing is still a wip,i will add latest release detection in the script and some options to create/manage different boot.For now you can use it comes with :
hekate 5.5.3
atmosphere 0.17.1
fusee-primary 0.17.0
sigpatches for fusee
awoo-Installer
Any return will be great ...
Tested on linux but i think it can be run on Windows or Mac.
Great thanks
@wurstpistole
for
his guide
i use to create the script.