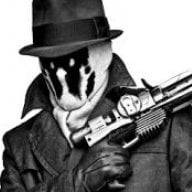 Joined

Nov 4, 2006
Messages

1,161
Trophies

0
Location
XP
Country
I am really getting into the game and there is so much to do and find out I though it would be a good idea to put this information and useful links into one long thread.
Some useful links I have found so far on the web
Scans of a lot of AR cards here
http://www.megapirat...d-pictures.html
137 cards scanned here
http://www.wiinintendo.net/2012/03/22/kid-icarus-uprising-ar-card-scan-collection/
These will be hard to collect completely so this is a good start. Scanning them will give you 100 hearts for each one.
A decent thread thats been going some time now with lots of tips especially regarding weapons and fusing.
http://www.neogaf.co...ad.php?t=466070
Nintendo magazine weapons guide poster
http://www.nintendo....ng/infographic/
There are a lot of hidden bits in tha game as well, these are two I found.
Go between the stairs leading up to the Colosseum in the first level defeat the monster and a chest will apear above you with a weapon in it

In the second level, whilst progressing through the castle, there is carpet hanging on the wall, pass through this and follow the path to some more goodies
Hope there will be a lot of feedback and I hope to post some useful stuff myself.
Edit damn, title should have said "links" not "lins" can this be changed ?
Edit updated card scan links