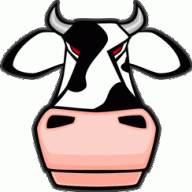 Joined

Feb 14, 2007
Messages

1,151
Trophies

0
Website
XP
Country
And that's Mario Kart, isn't it? After that, is there life after for the Wii? What happened to Wii Orchestra/Wii Music? Disaster Day of Crisis? Project Hammer and all these new an innovative Wii games that were coming out to revolutionise the gaming market it. My favourite is the VAPOURWARE title Sadness (this one leaves me in stitches)

A lot of people got duped into believing in the Wii promise. One year on and few (if any games) could have done with a GC Controller it seems.

But I don't care what could have been done, I care about what's happening now. We will possibly see a new Wii Zelda surface as Nintendo was quoted as saying TP was the last incarnation of its type, and that the new zelda would be different. I don't think we'll see another Mario, Smash Brothers and the like since Nintendo tend to release single versions of it's franchises per Ninty console (handhelds and NES) excluded.

Do you still feel excited by what Nintendo promised a year ago and failed to really deliver its promise on? My Wii is still collecting dust and won't be cleared until I get a working copy of NMH or SSBB in English/UK format. What about Wiiware, in theory a good idea to make games fun again by programming the best ideas into a small space to force developers to think more intelligently about what can stand out as a product. But this could also encourage more to create DSI and Popcorn Arcade titles.

WiiFit with Mario Kart and SSBB could save 2008 for Nintendo but beyond what we know of those titles, what's there to look forward to on the wii?

I feel worse for PS3 owners, I mean they have it pretty bad, but at least they get ports or original games that do offer promise, 360 the same.

NMH and Zak And Wiki potentially tanked in their native land, and haven't fared better over seas. Original gaming lke this on the wii you think would endear more gamers, but it's just found a niche audience.

A Wii on it's own is no pleasure, but with anther console it has promise. Ninty games on a Ninty console (about 5 games), and everything else on PS3/360/PC combo.

Over reaction, or do think there's some truth to this? Opinions?