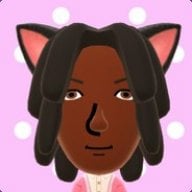 Joined

Jun 25, 2008
Messages

5,441
Trophies

2
Age

37
Location
XP
Country
.... really gone to $#!+

There used to be a time where Android game developers and device manufacturers wanted to prove that Android gaming could go neck and neck with traditional gaming. Now you rarely see a game with proper gamepad support and there are too many games, only supporting portrait mode. WTF?! It has been a long while since I was interested in a Android release. I grabbed the new Assassin's Creed game, Lego Star Wars TFA and then Sev Zero afterwards and I plan to pickup the new Riptide GT game but that's it.

Normally I would be hyped about new TellTale games but I moved the entirety of my modern TellTale collection to PC so that's out the picture. What the hell is left?! I know some people will gloat about how they believe that mobile gaming sucks but I hate seeing a platform go to $#!+ for no good reason. Remember, I game on Wii U, PC and Android. I know each side has their ups and downs but there is a reason why I have multiple Android compatible game pads. I'm sure I'm not the only person who wants more game pad games but developers these days are just dropping the ball.

Seriously, is it just me that is noticing this?