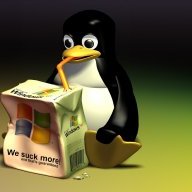 Joined

Jan 25, 2018
Messages

5
Trophies

0
Age

73
XP
Country
Yes I know VC Injecting is dead and that emulators are the way to go. My consoles have emulators. I just want a few games to be right on the home screen looking just like the ones Nintendo released as VC games.

I have searched high and low for an answer to this question and decided I would finally make an account here after years of lurking around.

Anyway. I am trying to inject a wad with a rom to install on my RVL-001 Nintendo Wiis and this error keeps popping up no matter what I try. Tried different common-key bin files, different wads, different roms, even trying ones I had previously made. Every single time it pops up with this error. I have renamed the rom and wad file down to their original names with no punctuation of any kind in it. basically name.wad and name.rom extension. Both Wiis I have tried all of these injected wads on (9+) have failed with this exact error. File did not install. Ticket (-4100).

I am currently using Auto Injectuwad v3 and ewesv9 which I have used in the past with zero errors. I have tried both NES and SNES games. Can anyone shed some light on what I am doing wrong? Both Wii's are modded. Both Wiis have all proper ciOS and iOS files installed. I have no idea what is going wrong. Any help would be greatly appreciated! Thanks!