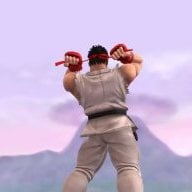 Well-Known Member
OP
Member
Joined

Jul 30, 2016
Messages

1,214
Trophies

0
XP
Country
The English language has been spared from identity politics due to its grammatical nature (with the exception of "they" to refer to single individuals).

For those who are interested I want to give you a broad chronological overview of the situation in Germany (as there has been an interesting development recently).

Background:
-The German language distinguishes between three grammatical genders: male, female and neutral. Although there are somewhat helpful rules (e.g. the male grammatical gender is overrepresented with regards to simple countable objects, while more abstract things are often female) the gender of individual nouns has to be learned by heart.
-A person who does something has the male ending "-er" (e.g. Sänger = singer); females can be referred to as "-er + in" (singular: Sängerin) or "-er + innen" (plural: Sängerinnen). When there is a mixed group, the group is referred to as grammatically male: "-er" (plural). This is similar to many other languages (e.g. French; Chinese in writing)

Chronology (disclaimer: from my memory):
It must have been in the 90s when some teachers suddenly referred to students as *male students and female students* ("Schülerinnen und Schüler"). It was, however, mostly limited to speeches. I still remember that I thought this was very akward. After all, even a woman could refer to herself as being e.g. a "Sänger". However, feminists believed it was a marginilization of women that the maskulin forms are perceived as the norm (esp. when using the plural). Therefore, discrimation took place: They from now on discrimated (made a difference / distinguished) between male and female students.

In the late 2000s there were attempts to ease the use of convoluted expressions like "male XYZ and female XYZ" by either avoiding them and instead using participles (e.g. "those who are studying", "those who are teaching") or at least shortening them in writing: e.g. Sänger/innen. The feminists still weren´t happy because they felt that putting a slash in between a word would give the impression that males are "Sänger" but females are only "/innen". Therefore the so called "Binnen-I" was introduced: SängerInnen (capital I; no kidding).

This went on for roughly decade. In writing there was "SängerInnen" (saving paper - did you know the Germans hold the record in paper consumption?) while more and more people adopted the convoluted "Sängerinnen und Sänger".

At the time I pointed out that for some reason frauds, murderers, fascists and other negative words still kept only their masculine gender when talking about groups of people. Well, I was very surprised when I noticed something last year: Mörder (murderers) are now officially "Mörder*Innen". The star signifies those murderers who neither identify as male nor female. In addition (I only noticed it this year) people now pause between the two parts when speaking! It sounds ridiculous, even for me as a non-native.
I am not sure whether the pause is a micro-moment of silence or simply exists to avoid confusion (otherwise it is not clear whether one means "Mörderinnen", i.e. females only).

The latest development? Turn innocent words into Frankenstein creations: Führerschein becomes Führer*innenschein (driver "+ * + female plural" ´s licencse), Staatsbürger*innenschaft (citizen + * + female plural + ship), etc. A decade ago I jokingly predicted this...

In closing, I want to point out that even the words "somebody" (jemand) and "human" (Mensch) are masculine. I predict that there will be even more ridiculous developments as there are people whose jobs depend on coming up with these first world problems. I doubt they will start using "Mensch*Innen" as it could be misunderstood by questioning whether women are humans. However, I could see new forms of "somebody" (which is difficult to spread among the public though). Ironically, this is discrimination by separating what used to be united. When somebody said the plural "Schüler" I never had the image of a male-only-class in my mind (one would have to specifically say "male students"). I am very curious how many people will adopt this way of speaking and writing over time. It is certainly a top-down development.