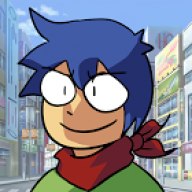 Joined

Jan 3, 2009
Messages

571
Trophies

0
Website
XP
Country
*Before I continue, I'm a
Wii
owner looking into purchasing an XBOX360 at a later date. Once I move, I'm throwing some money into making a nice entertainment center and I wanted a 360 to be a part of this. My knowledge is not as awesome as a 360 owner, so don't laugh at me if I mess up the facts ): Anyway:
So I'm browsing eBay and I'm browsing through their XBOX360s, out of pure curiosity. There's nice-priced consoles, say like in the $220 range that look pretty nice, work fine, so on and so forth, but then I see these RIDICULOUSLY priced consoles, like $32. $51. $60. I read up on them and it's just the XBOX360 console only. Understandable...but it's red-ringed.
From my understanding, most redringed consoles have heatsink damage and are usually unrepairable - you've got to send a RROD console to Microsoft for repairs.
Now, what's the reason for a seller to sell an RROD'd console? If a seller purchases it, what's he supposed to do with it? What are you supposed to do with it?
If you bring it to a ma-and-pa gaming store, yes they'll probably clean up the heatsink and whatnot, but what are you supposed to do with it post-repair? Not play on Live because Microsoft will catch and ban you for it? Or...is it just a conversation piece?
I really don't understand >_> If it's as easy as getting it repaired and playing the XBOX360 like normal, then why doesn't EVERYONE just buy broken 360's with the intent of repairing them?