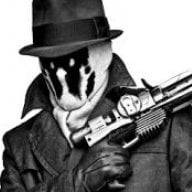 Joined

Nov 4, 2006
Messages

1,161
Trophies

0
Location
XP
Country
The M3 Real lists the files in your games directory in the order they are written to in the fat table of your micro SD card.
To change the order of the games you have to click on the name heading to change them from the default order to Z-A order and then click on the name heading to change them to A-Z. This is a pain
It has been suggested to use a program called FatSort but I have tried this on a number of XP machines and it does not work.
I trawled the web ( for friggin ages ) to find an alternative and found this program - DriveSort.
You can get it from here
Link
To make it easier here is how you do it once you have the program
1. Select disk open from the menu
2. Select your micro sd card's drive letter and click on OK
2. In the left window, browse to root of NDS Rom directory structure and click on it
3. From the third icon along, which by default shows the letters a e, select the dropdown list and ensure LNF ( Long file name ) is selected as there is a tick in Subdirectories. The icon should now look like a small square on top of a large square
4. Now click on the Third icon itself not the drop-down selection
5. Now click on the dropdown next to the floppy and ensure subdirectories is selected
6. Then click on the floppy icon
7. Wait a second or two and it will have sorted it
8. Select disk close from the menu
9. Load card into DS and enjoy alphabetical splendour
Next time you run the program it should have saved all your settings from last time in its ini file, so all you will have to do is browse and click
Let me know if this works for you.
Have fun
Funem