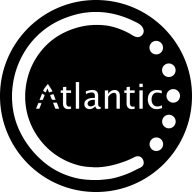 Joined

Jan 15, 2015
Messages

365
Trophies

0
Age

54
Location
XP
Country
YoshiInAVoid
you wanted it, you got it.
Set up a VirtualBox VM with Windows 7.
Download CTR SDK(just google CTR_SDK_4_2_8 ) MODS: IF I SHOULDN'T HAVE TOLD THIS FEEL FREE TO GET RID OF THIS
Go into the CTR_DevEnvironment folder and ONLY install omake.
Go here and install this thing WITH Eclipse.

-Now comes the part which explains why we are using a VM-

Open up Eclipse for DS-5
Click on Help -> ARM License Manager... -> Add license -> Generate a 30day evalution(see, that's why!) -> Do what it asks you to do. -> Set Select the toolkit you intend to use: to ARM DS-5 blah blah -> Now select diagnostics and find your license folder. -> write it down, you will need it later.
Now create a environmental variable called CTRSDK_ROOT which will be in my case C:\Users\Atlantic\nintendosux\ctrsdk\CTR_SDK
Now add the folder C:\Program Files (x86)\DS-5\sw\ARMCompiler5.05u1\bin or if you're on a 32bit system C:\Program Files\DS-5\sw\ARMCompiler5.05u1\bin to your PATH.
Restart CMD if you have it open.
Now the weird part:
Go to C:\Program Files\arm\licenses or create any of those folders if they don't exist(folders regardless of OS) and copy all .lic files from your ARM DS-5 License folder to the folders created earlier and rename one of them(hopefully you have only one) to license.dat (extension HAS TO BE .dat)
Now type in armcc in cmd to check if everything works. If you get a (license)error than try setting up from Click on help... part. Also to be sure try using omake command.
Now make a folder on your desktop, documents, somewhere where you will find it called compilebins(or something, doesn't matter) and COPY not MOVE, but COPY all stuff from C:\Program Files\DS-5\sw\ARMCompiler5.05u1\bin there.
Why? You will find out.
Now COPY to your clipboard all your .exe files from compilebins folder.
PASTE those .exe files here CTR_SDK-4_2_7-SampleDemos-20130806-en\SampleDemos\news\news_test
Why? You have to do this for all examples there(some are broken, watch out!) When you get en error: system doesn't know how to build armasm.exe (or something) just copy those .exe files to the place where omake doesn't find them. Now open CMD and type in

Code:

cd yoursdkdirectory\CTR_SDK-4_2_7-SampleDemos-20130806-en\SampleDemos\news

and when it finishes type
If it manages without errors(hopefully) you should get a CCI file(that's what we are interested in!) in yoursdkfolder\CTR_SDK\images\news_test
Now download 3DS to CIA converter from Maxconsole.(Only that one will work)
Extract it.
Don't forget to install Python 2.7!
Drag our CCI there and rename it to yourfile.csu
Run the converter and select CSU to CIA option.
Type in the name, in my case news_test.csu
Answer all the questions NO
Once it says check RSF make sure the RSF generated is correct in terms of services etc.
After a second you should get a CIA file.
Copy it over to the SD Card of your Gateway or CFW-compatible 3DS and enjoy the app you have written or just compiled.
Install the CIA using *Menu
Try to run it from the Home Menu.
If it runs than have fun. If it doesn't PM me. I will fix the guide if more people fail at this.