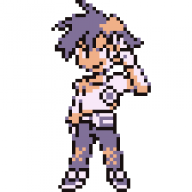 Joined

Feb 14, 2017
Messages

41
Trophies

0
XP
Country
I was following along the
https://3ds.guide/
and boom, half way through I brick my fucking 3DS xl. Pissed off because I followed the guide fucking PERFECTLY.
Half way through
https://3ds.guide/installing-arm9loaderhax
after
"Press (Start) to save and reboot
If you get a black screen, just continue to the next section
If you get a "Failed to mount CTRNAND" error, just continue to the next section"
I turn off my 3ds when it goes to black screen. I go to boot it up and just a black screen of nothing. I pull out my SD card and the light turns of briefly before fucking turning off in about 3 seconds. Fucking great.
I know its probably a lost cause (I was planning on getting a new 3ds soon but it would have been nice to have a not broken old 3ds) but does anyone think I can get her back? I'm not gonna be a bi*ch and yell at you don't worry, I was the dumbass that did it in the first place.
I'm also confused what happened in the first place, I was following everything PERFECTLY and I checked my 3DS SD card and saw that I did put everything in the right place and nothing was wrong in any folder.
I did have my 3ds plugged in and if that was the cause I will fucking flip a table bc I'm such a dumbass.
thanks in advanced ;-;