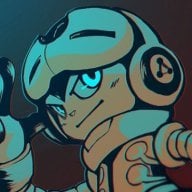 Well-Known Member
OP
Member
Joined

Dec 9, 2009
Messages

1,210
Trophies

0
XP
Country
Hi guys, I'm new here and I have a problem with a project I started. I recently decided to undertake the task of undubbing the video game One Piece Unlimited Adventure. This task has proven much harder than I orignaly planned, but I still wish to finish it. Here is what I have done.

I have used trucha to extract all of the sound files from the Japanese game.

I have tried to replace the files using wii scrubber, but this proves both tedious and ineffective as when I get to the first bit of dialogue the game semi-freezes (The sound doesn't play, but the cursor over the enimies head still moves, and you can press the home button to bring you back to the wii menu, but nothing happens.

So what I am wondering is if it is possible if I can swap the sound files between the two games in one fell swoop, or if I can do it quickly one by one. Obviously I would need something to not only replace the files, but also allow the size to not matter when exchanging files.

Also I probably should include I am using the Japanese ISO for the audio files, and the American version to play the game.

If you want to be a part of helping me, then please do since this is such a huge project for one person.