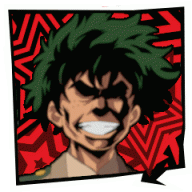 Well-Known Member
OP
Member
Hey Guys,
right now, I'm working on a replacement for the Nintendo Miiverse Applet.
Replacing the Icon and the Banner was the first part I worked on.
You can see some example pictures here:
I've worked on a private Homebrewtool which I want to start with this Applet.
It's a combination of some different functions.
I've tried one thing to replace the Applet.
1. I've created a CIA of my Homebrew which I can perfectly boot from Home Menu itself (like a game).
2. I've extracted the CIA, modified the DecryptedExHeader.bin and the NCCH.header and rebuilt the CIA.
3. I've encrypted the CIA with Decrypt9/GodMode9 and installed it to the NAND.
4. The Application doesn't show in the Home Menu. When I try to boot the App through the Applet Icon...:
- 4b. When I delete the Miiverse Applet (00 00 04 00 30 00 00 BE 02) it crashes instantly with the black "An exception occured" Window (because theres no app).
- 4c. When I install my Homebrew over the Miiverse Title ID, it shows "Miiverse" (it's normal) and gets stuck there (should load the homebrew shortly after).
Here are the changes I did on the CIA to install it on NAND (Left original / Right edited for NAND):
My goal is it to replace the Miiverse Applet with something else, unfortunately I'm stuck with loading a different App besides of Miiverse.
Is there a way to change the Title ID the Applet loads when clicking on the Icon?
Would be awesome if someone could help me out with the research.