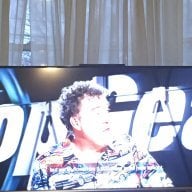 Active Member
OP
Newcomer
Joined

Feb 28, 2017
Messages

30
Trophies

0
Age

29
XP
Country
All credits goto AFluffyReshiram over at www.reddit.com/r/wiiuhacks
Hello everyone! I have decided to make a short guide about injecting and dumping save games to and from the Wii U using FTP
This method requires a device capable of FTP connected to the same network as the Wii U (a PC, an Android phone etc.). The Wii U also needs to haxe CFW (ex. Haxchi or Mocha). You have to have Mocha running first to make sure FTPiiU can access NAND files
1.Grab FTPiiU from (
https://github.com/FIX94/ftpiiu/releases
) and install it like any other homebrew app (Create a folder named ftpiiu in /wiiu/apps and put the downloaded file there)
2.Start your Wii U normally
3.Get into the Homebrew Launcher via your preferred method (You should know how to do this if you followed pretty much any wii u hacking guide -
https://gbatemp.net/threads/mattkimuras-wii-u-hacking-guide.462121/unread
)
4.Launch ftpiiu like a normal Homebrew app. An ip adress with a port should appear at the bottom left on both your gamepad and tv it should look something like this XXX.XXX.X.XX:XX where X is a number
5.On your device (connected to the same network as your wii u) open your favorite FTP client (on Windows you can even use the stock windows explorer by typing in ftp://XXX.XXX.XX.XX:XX/ [Replace X with the numbers from your IP]) and input the ip adress (up to the ":") in "host" and the numbers after : to port
WARNING! FTP HAS ACCESS TO A LOT OF YOUR NAND'S DELICATE DATA, REMOVING OR REPLACING ANY FILES COULD POTENTIALLY BRICK YOU. PROCEED WITH CAUTION AND I TAKE NO RESPONSIBILITY FOR BRICKS!
6.Go to the correct folder depending on the location of your game /storage_usb/usr/save/00050000/ for games on external drives (flash drives, external HDDs) /storage_mlc/usr/save/00050000/ for games on your NAND (the console)
(any folders in save other than 00050000 contain savedata for system titles. DO NOT TOUCH THEM)
7.Go to the correct folder of your game. You can find which folder corresponds to which game by looking at the title key site(you should know what this site is)
8.Go into user and select the correct user to replace the save file or into common to replace common data (folder ending with 50 should be the EUR version and 40 should be the US version)
9. Copy over the files from 50 to 40, and say yes to replacing the files.
10.After replacing turn off your ftp client and return to homebrew menu by pressing the Home button
11.Thats it! Launch your game to check. Let me know if you have any issues. I personally like this metod over saviine but do not use this method if you dont know what you are doing.
I think WINscp is the best FTP client for Windows. Get it here
https://winscp.net/eng/index.php
Again, All credits goto AFluffyReshiram over at www.reddit.com/r/wiiuhacks