The long awaiting Grand Theft Auto V Online Heists came out today, with little advertising that today was "the big day." As a result some Online marketplaces (Xbox) are down.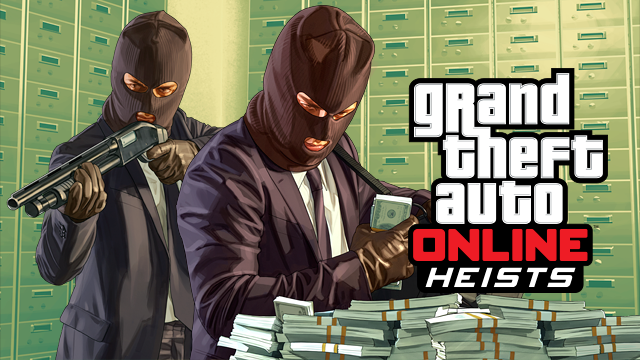 The DLC is available for
Xbox 360
,
PS3
,
Xbox One
,
PS4
, and when
PC
releases, it will be available for
PC
as well.
The mode acts as 4-Player coop, unlike previous "leaks" have claimed, where there were "sides" to the Heists.
For
Xbox 360
and
PS3
: The game has a patch that is 153MB, with the actual free heist DLC at 1.07GB.
For
Xbox One
and
PS4
: for the actual heist DLC : 4.8GB.
Don't expect to be able to play today, the servers are packed!
Source
http://aretheheiststhereyet.com/