Joined

Nov 21, 2005
Messages

35,543
Trophies

2
Website
XP
Country
GBAtemp E3 presentation writeups 2012- Ubisoft​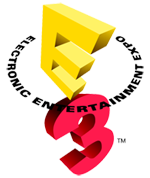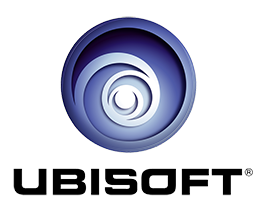 GBAtemp's coverage of E3 2012 sees us write up the Ubisoft live presentation.
Ubisoft once again joined EA in being a straight up publisher rather than a hardware manufacturer to have a proper show at E3. It started late and opened with dancing game (Just Dance 4) but following Microsoft's presentation most of us had the mute button handy. They largely continued with prerendered stuff but the ended it very well. Quote of choice for the presentation "Life powered play"[/p]
The games
Far Cry 3
Set some time on from the previous Far Cry 3 presentation you appear to have gone native.
Maybe it was just the bombardmend of the grey brown stuff but this had a nice aesthetic and the foliage renders well too. A nice focus on close quarters and somewhat more destructible areas could do well for the game
You can take a bit more damage than far cry 2 as well it seems which is good as the new island setting looked like it would be a killer otherwise.
The presentation ended with a trip/dream sequence and a promise of more to come this week.
Island setting.
IRC consensus
E3 2012 = Year of the bow.
Splinter cell blacklist
Microsoft's presentation has a fair bit of gameplay and this was more story ideas. Here some politician is "shutting 3rd echelon down" and it is then about "4th echelon". Co-op apparently features but not much gameplay to comment on.
Marvel avengers battle for earth
Different marvel characters although this seemed limited to a handful of xmen and spiderman characters and the avengers from the recent film. No gameplay to speak of. Should be out on the Wii U.
Wii U title in
Rayman legends
next and short break from the trailer to show some gameplay.
Very nice graphics and very fitting with the Rayman of games past. One of the main features showcased was the touchscreen controlled character which looked like it took the idea of the DS touch screen to the logicial conclusion and had some co-op same screen with a very early sonic and tails vibe.
5 players were touted.
ZombiU
is a Wii U exclusive and seemed to be trying the same idea from the dead island trailer (slow motion panning around the place). Set in London by the looks of things and zombies are the order of the day. Gameplay nowhere to be seen though.
A quick Wii U themed Montage
Rabbids land
Your shape
- a fitness game
Sports connection
Skid to victory
(a mario kart esque racing game)
Just dance 4
Assassin's creed 3
was next and after an extended big of CGI wherein the character went ninja mode among a battle from an early total war game there was a bit of gameplay. The section started in the snow and appears to have moved from the city and country gameplay to something in between (your character runs across branches no different to the cities of old). Some gameplay quick time stuff against some wolves but more interesting was the grappling wire which was perhaps not as extensible as just cause 2 was but still looked pretty good.
Climbing looks quite a bit improved and earlier comments about splinter cell climbing might stand to be revised.
Set before, during and after the American war of independence and parts at least (although again it could just be the need for presentations) it seemed more action driven.
Shoot mania
Looks like a return to some of the earlier arena games of the early and mid 2000s which could be a welcome break after the last few years.
Another quick montage with a bunch of free to play games being showcased.
Trials evolution
Settlers online
Ghost recon online
Finally the show was ended with a stunning new project (one of the first things IRC has been unanimously excited about thus far).
Watch dogs
Here the idea is there is an interconnected computer that controls everything and logs everything called ctOS running cities and at least one of the characters seen has access to it all (almost to the point of magic hacking abilities). Gameplay was free roaming and fairly reminiscent of GTA until it started the game proper wherein it turned into something several on IRC dubbed Alpha protocol meets deus ex.
You are strongly encouraged to
watch the gameplay
from this one.
[/p]
Ubisoft- little EA of have the creators of Rayman dodged that bullet (probably thanks to Watch dogs)? Remember to join us in a couple of hours after Sony is done and if you want there are bound to be several discussing it live on IRC.[/p]