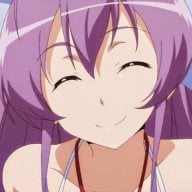 Joined

Jul 31, 2007
Messages

917
Trophies

1
Age

32
Location
Website
XP
Country
Welcome to the PS Vita SEN/PSN name topic! You can post your SEN/PSN name here in order to find other temp players for online play or just friendly chat.
Please don't be a dick and post fake info, or troll people's games, and most importantly don't drop out of matches. If you experience a Drop Out from any game report it here and I will make a "Blacklist" of people you should not bother playing with.
Please use this format when posting you SEN/PSN name:
Gbatemp Username/ PSN username
(example:clonesniper666/clonesniper6)
GBAtemp username/ PSN Username is used in the list below.
431Unknown/i431Unknown
adammay02/MacManSmurf
altorn/atlaswingpasaway
Arnold Schwarzenegger/AndrewCP
beenii/BeeniiEU
CCNaru/Sugarparfait
ChristopherMorris/khovel
Crimson Ghoul/CrimsonGhoul
clonesniper666/clonesniper6
Cortador/LegionCortador
daimon64/UNDACVR
Dark Langin/Dark_langin
Dedale/Sir_Dedale
Devin/redpapermoon
Elza/BlasterGeo
flamadude/flamadude
jamesaa/JMSayre1
Just Another Gamer/LDEvolution
kolewan/kolewan
loismustdie555/Loismustdie555
MakiManPR/xXMakiManPRXx
maplesyrupandjam/Maplesyrupandjam
masterchan777/Jamil007
Opium/mandiller
originality/BritishWaffle
ProtoKun7/PKSeven
prowler/Prowler485
Raynar/Captainrag
Razer302/GalesBlade
robink93/Rostbiff2000
Ryupower/RyuPower
Shromz/Shromz
syko5150/KingofDreams5150
tajio/Drumstep2048
Terminator02/Terminator02
ThugATRON/ThugETH
xNicollas/Nicollas
Yatashi Strife/Yatashi-X
zachtheninja/ legecliff2
The list contains all the users that have posted in the old thread. I will try to update the thread at least once a day.
I hope this will simplify things for the vita users.
Credit to Schlupi, I used part of his 3Ds FC thread introduction. ( I hope he does not mind.)