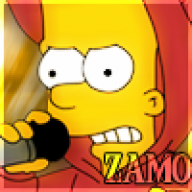 Joined

Oct 10, 2007
Messages

156
Trophies

0
Age

33
Location
Website
XP
Country
The tournament has begun, see this
post for details.
Hi and welcome to first (and hopefully not last) Pokemon tournament I'll be hosting. These tournaments are not about being extremely competitive at all, they are in fact all about having fun with fellow tempers

.
I.Anything I need to know?
1. You (of course) need a copy of Diamond/Pearl and access to wifi.
2. The following Pokemon are considered uber and will not be allowed:
QUOTE said:

Arceus, Darkrai, Deoxys (all forms), Dialga, Garchomp (debatable), Giratina, Groudon, Ho-oh, Kyogre, Latias, Latios, Lugia, Manaphy, Mew, Mewtwo, Palkia, Rayquaza, Wobbuffet
3. Any moves that increase evasion (eg. Double Team) will not be allowed, as they drag battles and increase reliance on luck. One-hit KO moves (eg. Sheer Cold, Fissure) will not be allowed for similar reasons.
4. I'm debating whether moves gained in platinum can be used in this tournament as Platinum hasn't been released in english yet, which may be a problem. Suggestions on this are welcome.
5.
Pokesav
will be allowed, however Pokemon created or altered with Pokesav should still be legal (ie. No >510 EVs, >32 IVs etc). Pokemon should also only have moves that they can learn in some way or another. To find out which moves a Pokemon can learn go
here
and choose the Pokemon's name from the list.
6.
Cheats
will NOT be allowed and any cheating will result in a disqualification and a ban from future tournaments. Please try to keep these tournaments fun.
7. Please make sure that you will be comfortable trading your team to me for legality checking should any queries arise around the legality of your pokemon (They will of course be traded back). I know this is a lot to ask, but it's the only way we can ensure a clean tournament (This is why I allowed Pokesav, so that the pokemon you use can be recreated easily should anything happen).
II.Where can I get help on battling/team building?
1.
Smogon
– Extremely competitive, though that's not exactly what we're going for in this tournament.
2.
Competetive Battling Guide
- A guide that will help teach you the basics, the movesets are quite outdated however.
3.
Serebii
- An excellent site for the hard facts, the opinions are something else though...
4. PM
me
, I'll be more than happy to help you.
III.Awesome, when is it and how do I sign up?

1. The tourney will be on Wed 14th January 2009 at 21:00 GMT+2. This time is debatable, however I want to keep it quite early as the tournament may last long depending on the amount of participants. Here is a countdown to the tournament.
2. You can sign up in this thread, just post to say you're in.
IV.I can't/don't know how to use Pokesav, can anyone help?
1. I'll be willing to help out people who can't or don't know how to use Pokesav.
V.Prizes?
1. Unfortunately since I am a student (which means I'm always broke) I will not be able to offer any monetary or material prizes. You will however get bragging rights, which is awesome

Good luck to all who participate and I hope you all have fun thinking up and raising you teams

. Also my apologies if any of this seems screwed up, I prepared it in a word processor before posting, so formatting may be an issue.