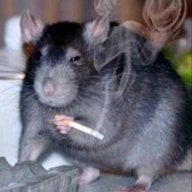 Active Member
OP
Newcomer
Joined

Sep 15, 2019
Messages

35
Trophies

0
XP
Country
Hello guys,
sorry if this is the wrong forum!
So, for various reasons I decided to redo my emummc: i updated my sys firmware to 10.2; i then formatted my SD card (i still have a backup of the previous setup though), went to
sdsetup
and downloaded the package i wanted (atmosphere+hekate), and added the AIO updater from GBAtemp and awoo installer.
After combatting with it for a bit because atmosphere wasnt loading up, i managed to launch atmosphere, i opened the AIO installer and downloaded the latest sigpatches but the game still won't install (i have to install via USB because the SD card is in Fat32, while previously I had it in exfat and never had an issue). The game won't install saying that the signatures are missing. I read somewhere to let lithium/awoo to install unsigned code, but i also read it's a risky move because the console could end up bricking itself.
Do you know what should I do? I n e v e r had any sig problems before, in fact it's something i've just recently discovered; i've had my console for a year now and the most recent game I installed was Paper mario. Now i can't even install games I succesfully installed in the past, so i know it's not a fault of the nsp/xci.
thank you!!