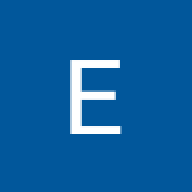 Joined

Aug 17, 2022
Messages

5
Trophies

0
Age

35
Location
XP
Country
To get the obvious question out of the way, I cannot install CFW the normal way. My 3DS is soft-bricked. The home menu displays nothing but a black screen, and no workaround I've found has resolved this issue. I can boot into games and the system update menu with button combinations easily enough, but attempting to update just returns an error. Strangely enough, this soft brick happened despite me never hacking my 3DS in the first place. My only option, other than buying an entire new 3DS, is to use a flash cart to try and resolve issues that way.

The problem is, I am unsure where to start in finding a good flash cart. The nds-card website seems to have mixed reviews in recent days, and the 3ds hacks guide website does not point me in many other directions. I'm aware of a list found on reddit that describes various good carts, but it's quite ambiguous as to which ones would actually help me. While I only really need a flash cart that can unbrick my system, having one that can avoid issues like timebombs. I'm skeptical of AliExpress links due to the difficulty of telling which carts are and aren't clones, as well as which sellers can really be trusted.

I ask anyone with good, recent knowledge of flash carts to share their advice in this thread. Is there an unquestionably reputable location or seller in 2022 where someone like me could obtain a cart to unbrick my 3DS? If you purchased such a flash cart, how well has it been working so far? If the only available carts are the ones with timebombs, could you provide a link or tips about "defusing" them? Finally, if all else fails, is there a way to unbrick my 3DS without a flash cart?