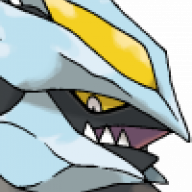 Joined

Oct 15, 2008
Messages

4,448
Trophies

0
Age

26
Location
XP
Country
Life's been pretty good right now. Not a bunch of homework, 2 day school week next week (Thanksgiving Break, bitches!) and I'm not really expecting much work, unless my teachers decide to be total dicks (which will probably be the case).
French. It's great, but my teacher SUCKS. She never tells when things are due, so the only way you know that the 200 point project was due was when you suspiciously have a C in the class. Fortunately, she doesn't take off points for late work.

Fallout New Vegas is AMAZING, but SO GLITCHY. Holy crap, I got stuck 3 times and got the most strange graphical problems. Ugh. I'm addicted though, and I would totally get the first 3 if they came out in a compilation. Just the RPG elements and the free-roam is fun as hell.
I also have been addicted to two artists. Kid2Will and Capsule. Kid2Will is on iTunes, and Living Planet (his album) is an eargasm of awesomeness. Capsule is J-Trance. I never really caught on to trance, but Capsule makes it really catchy.
Edit: Aw crap, it doesn't work.
Here.
Thanks Goli!