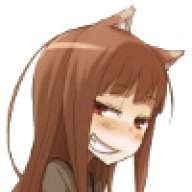 Joined

Jun 9, 2009
Messages

341
Trophies

0
Location
Website
XP
Country
QUOTE said:

Peek-a-boo! Now you see it. Now you don't.

Last year around this time, Pat Robertson's Christian Broadcasting Network (CBN) posted an essay on the evils of Halloween but one day after it was put up, it was pulled off the site. Kimberly Daniels, the eponymous founder of Kimberly Daniels Ministries International and Spoken Word Ministries, had written a blog entitled

The Danger of Celebrating Halloween

which CBN featured, briefly, on their web page. Now it's hard to imagine that anything could be so far out in Christianity's left field that CBN would want to distance itself from it but here's a little of what Rev. Kimberly had to say about Halloween:

Halloween is a counterfeit holy day that is dedicated to celebrating the demonic trinity of : the Luciferian Spirit (the false father); the Antichrist Spirit (the false holy spirit); and the Spirit of Belial (the false son).

During this period demons are assigned against those who participate in the rituals and festivities. These demons are automatically drawn to the fetishes that open doors for them to come into the lives of human beings. For example, most of the candy sold during this season has been dedicated and prayed over by witches.

The danger of Halloween is not in the scary things we see but in the secret, wicked, cruel activities that go on behind the scenes. These activities include:

Sex with demons
Orgies between animals and humans
Animal and human sacrifices
Sacrificing babies to shed innocent blood
R?p? and molestation of adults, children and babies
Revel nights
Conjuring of demons and casting of spells
Release of "time-released" curses against the innocent and the ignorant.

Now this is vintage Kimberly Daniels. This is a woman who toured the country in a 30-foot Winnebago dubbed "The Demon Buster" and is famous for telling people, "If you've got a devil problem, you need a Jesus answer!" She

tells

witches they serve "sissy, punk gods" and has issued two CDs entitled (repectively)

Demonbustin' Praise

and

Devil, Boo! I see you!

So how could Pat Robertson's Christian Broadcasting Network not know what they were going to get? And why did CBN pull this important warning blog? God only knows. It's not like Pat Robertson has ever said anything that made peoples' jaws drop in astonishment, has he? (Here's just

one

example)

Anyway, if you're worried that cavities aren't the only evil associated with Halloween candy and you want to know the whole, uh,

demonic

story, you can still find the full text of Kimberly Daniel's essay

here

.

Source
This shit was just too crazy not to post.