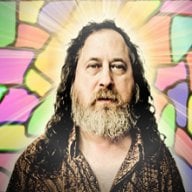 Well-Known Member
OP
Member
Joined

Aug 12, 2009
Messages

181
Trophies

0
XP
Country
Hey,
My whenever my friend tries to connect online in a game he gets this error:
006-0533
He isn't the smartest around computers/networking so I tried to help him.
I've googled the error and checked nintendo's error code site, but nothing helped..
It LOOKS like it's an connection error, But the
3DS
browser still works fine (visiting websites works) so he HAS internet, He can also connect to the eshop and download updates/demo's. All of this has been proven.
However.. As soon as he tries to go online in ANY game, he gets the error, He uses legit game cards, so no sky3ds or gateway. He's also on the latest firmware (9.5.0E?)
After alot of googling and thinking we did the following things:
Delete all connections, then add it again.
Tried another DNS server (as recommended by Nintendo) (googles DNS: 8.8.8.8 and 8.8.4.4)
Tried to forward the internet through a
PC
with wifi dongle (
PC
has cable internet, hosts a wifi network,
3ds
connects to it) (Yes internet sharing was on and he HAS internet this way, proven via eshop and browser), However, still the same error:
006-0533
He does not have access to his router, But a (router) firewall problem should be excluded as he also tried to connect through his forwarded internet via his
PC
and his windows firewall was off.
I have no idea what's wrong and stopping him from going online, We really want to play MH4U or Smash together.