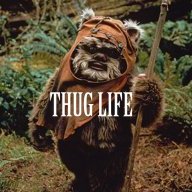 Joined

Feb 16, 2015
Messages

18
Trophies

0
Age

38
XP
Country
Hi guys,​
​
​
Been reading this forum for a while, I think it's informative if you put the effort in. I've read thousands of pages on here over the past few months and thought I got everything ready for when my new 3ds came.​
​
​
The only part I'm completely screwed on is actually dumping my own header, I thought that would be the easiest bit? HA wrong.​
Well today it arrived, running on firmware 9.0.0-20E which upon learning got me a bit more excited as I knew it was going to work. It doesn't.​
It's impossible to dump any roms. I've tried the gateway method even though I don't own the card but it never kicks into gateway mode, and just holds on the black loading screen. Some for all the other methods. Project pokemon, still the same loading screen.​
​
I've even tried
WulfyStylez menthod and it simply doesn't work on a N3DS, it just continues to load and even Cyans method just the page just says executing indefinitely.
​
​
Anyone in the same boat? I would pay for a header at this stage as really just wanna use my card and start playing games but there must be a way to do it, or maybe someone can see what I'm doing wrong? Is it just because it's a New 3DS?
​
​
Thanks for reading it if you did
​