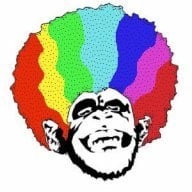 Joined

May 28, 2008
Messages

1,002
Trophies

0
Location
Website
XP
Country
Duel Love: Koisuru Otome wa Shouri no Joshin
デュエルラブ 恋する乙女は勝利の女神

This project will have two main goals
1. direct translation from japanese to english
2. a second patch for a translation and hack for this game to be guy on guy again japanese to english

the first goal will have the following:
Complete translation of any and all japanese text into engish.
Complete translation of any and all japanese graphics into english.


the second goal will have the following:
complete translation of the any and all japanese text into engish with an alteration to change the character you play from female to male.
This will involve a sound hack as having a female voice talk when its supposed to be a guy, is just wrong.
Complete translation of any and all japanese graphics into english. Along with a more adult themed minigames (yes you get to see adult parts), instead of the way they are now. Which will mean that the patch for the second goal will get an adult rating and will include sexually explicit homosexual content. Although not much.
READ CAREFULLY KIDS YOU WILL NEED YOUR PARENTS PERMISSION TO USE AND PLAY THIS PATCH WHEN AND IF IT BECOMES AVAILABLE, IF YOU ARE UNDER THE AGE OF MAJORITY I WILL NOT BE HELD RESPONSIBLE FOR ANY DAMAGES ARISING FROM ITS USE AND WILL INSIST ON A DISCLAIMER BEING SIGNED FIRST. THIS SECOND PATCH WILL UNDER NO CIRCUMSTANCES BE ALLOWED TO BE MIRRORED OR UPLOADED TO ANYWHERE WITHOUT MY EXPLICIT PERMISSION.


Both goals are dependent on a de-compressor/compressor for the .ptd and .pth files. Which hasn't been made yet. At this point if there are any programmers willing to work on one p.m. me. I may be able to pay you for this. (yes I am that desperate to get working on this). Please see later posts for current file dissemination, note information is incomplete.

At this point in time (05/12/2011) I Only have a little text from the arm9 and staff lists to translate. I think that some people have made an effort to translate other parts of the game, although they haven't been in contact with me on this. Which is more than okay as I haven't made this game a priority and will not until a tool is made.

thanks to jjjewel for the help.

【Disclaimer】As this is a commercial product this game belongs to the copyright holder and or the original maker of said game. The english translated patch, any information contianed in this thread or with the patch is only for research study purposes. Organization(s) or individual(s) may not use this product, patch or the information discussed for commercial purposes in any form. I will not bear any responsibility for the consequences arising from other(s) use.

edit:
If you would like to start up you own translation of this game please do so.