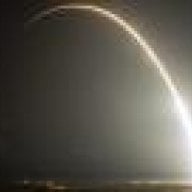 Joined

Nov 2, 2008
Messages

1,071
Trophies

0
Location
Website
XP
Country
My DSi right shoulder button doesn't always work! have to press really hard to take photo's.
was fine the day i got it and its gotten worse since then.

balls!


just phoned nintendo - they are sending a prepaid post label so i can send my dsi back for repairs free of charge.
takes 14 days from sending free of charge.


If this happens to anyone else and you have shop data and points you HAVE to send it back to Ninty to keep your data and points. The shop i got it from (gamestation) were happy to replace but Ninty say thats a big NO-NO unless you dont mind loosing everything you have paid for..

i am very dissapointed after only having my DSi for under 3 weeks. My DSlite still works though so got that and my Wii to keep me company till i get my new DSi.



UPDATE!!!!!!!!!!!!!!!!!!!!!!!!!!!!!!!!!!!!!!!!!!!!!!!!!!!!!!!


Got my DSi back yesterday - opened it up and its very dusty, looks like they had a fiddle with it a little.

MAJOR DISSAPOINTMENT!

THEY HAVE NOT FIXED IT!

they sent me it back the same condition i sent it to them!

phoned customer service to complain and THEY TOLD ME I AM WRONG and it is fixed! I explain to them that it is not fixed, the shoulder button still is dodgy, you have to press REALLLY HARD to make it work, apparently i am wrong though as they tested it for 2 and a half hours and found NOTHING WRONG WITH IT!?
They will not give me my money back or even a new DSi (mine looks brand new still no scratches) they will only "repair" mine, which means they will not repair it because there diagnostic check must be flawed and they will sent it back to me again no doubt unrepaired so thats it guys, i have had it.
I have been a loyal Nintendo fan and customer since the NES and Gameboy era and the ONE time i need help they mess me around.
I am going to gamestation today to get my money back if i can.
£150 for a console is a lot of money Ninty, especially when you wont fix it. (i hardly got to play it)
By the way people if you buy DSiWARE it is permanently locked to that system. No way of transferring it at all. EVER.
Nintendo my blood is boiling with contempt.