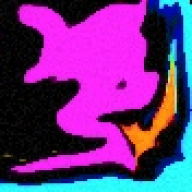 Top G Unlike Tate
OP
Member
Joined

Jun 7, 2021
Messages

210
Trophies

0
Location
Website
XP
Country
I love the
Wii U
. It is a beautiful system.
Hacks are perfect there. Great emulators, cool mods, custom server (
Pretendo Network
),
Miiverse
alternatives, custom themes, and likely much more. I love it. I can play most Nintendo games. Mods are cool especially mods like Newer SMB (technically
Wii
but also compatible) and CTGP exists. Pretendo Network is a fan made Nintendo Network replacement and despite it still being a beta, it already works better than the
Swi
tch
online at least when you use a real console (even on
Cemu
, it's decent from what I heard).
Miiverse
has clones now like Juxt (
Pretendo's
Clone with a new look) and
Rverse
(a
Miiverse
clone with the original design). There are custom themes that look decent. If you want to do that,
check this thing out
. The possibilities are endless. All that for paying like $5 for Brain Age and
installing Cold Boot Haxchi
.
Online is free and better. Even with
Pretendo
. It is amazing. Splatoon seems to be the best as of now. Often works, rarely crashes, and it even works well with emulators from what it seems. It works way better than you would expect. The main reason is that the
Wii U
/
3DS
used actual servers while the Switch uses peer to peer. This means that the
Wii U
/
3DS
had faster online and it was free while the
Swi
tch
has slower online with a paid service. Stupidest thing ever right? That is just the beginning of what could be very long. There is also an actually good web browser on
Wii U
. For example, I once loaded
GBATemp
on
Wii U
(didn't work well though). Same for my
N3DSXL
. The
Swi
tch
basically has no web browser. One argument is about exploits, but if the web browser were actually made well and up to date (see
Xbox One
with
Microsoft
Edge), it can work without issues or many exploits. The web browser runs some of the best sites such as
Old Reddit
,
YouTube with a little bit of work
,
3DSPaint
,
CloneMii
,
Bwitter

,
and more. It's very good. It can watch videos and you can upload images while in a game and going to the web browser.
Games are amazing. Super Mario Maker 1 (the gud version), Splatoon 1, SDK Paint, Mario Kart 8, SSB4 (the gud version), Wind Waker/Twilight Princess HD, etc. It is very cool. Also, custom games like Gamecube via hacks, Virtual Console, and Wii backwards compatibility. Highly recommend.
But yeah, the
Wii U
is superior to the
Swi
tch
for these reasons. Better games, cooler homebrew, free online, and great web browser. If you don't have one, I highly recommend getting one because it is fun. Tomorrow, I will have had one for 7 years long. It will always be my favorite system (along with
C
o
m
p
u
t
e
r
,
3DS
, and
PS5
). I hope you can agree with me too about the
Wii U
.