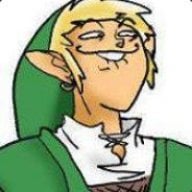 Joined

Feb 20, 2009
Messages

2,195
Trophies

0
Location
XP
Country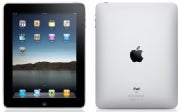 When Apple updates the iPad to iOS 4.2 next month, it'll be bittersweet. I'm dying to get some folders on the home screen, and multitasking will certainly be useful even if the implementation can be obnoxious.
But one thing I'm not looking forward to is the demise of a dedicated hardware switch for screen orientation lock[/quote]. After the iOS 4.2 update, that switch will be used to mute the iPad. To lock the screen horizontally or vertically, you must double-tap the home button, swipe left in the task tray, tap a software lock button and double-tap the home button again to exit the tray.
There won't be any way to restore orientation lock to the hardware, according to a supposed Steve Jobs e-mail relayed by 9 to 5 Mac. That doesn't surprise me. Apple is quite particular about how iOS hardware functions, and flexibility is not its strong suit. Still, I'm delighted to see that I'm not alone in lamenting the change; 9 to 5 Mac's comments section is flooded with people who say they'll now jailbreak the iPad to get their trusty lock switches back.
I probably won't go that far, but I'm hoping the uproar will prompt Apple to reconsider for future updates. Finicky orientation is an unfortunate byproduct of touch screen devices, whose direction can change with the slightest shift in weight. Many times, I've flicked that switch while resting the iPad flat on the couch or curling up with an e-book, often after flipping into landscape or portrait mode against my will.
While the iPhone definitely deserves a mute switch - silencing the phone from within your pocket is crucial at meetings - muting an iPad doesn't have the same urgency. Holding down the iPad's volume rocker mutes the device almost instantly, and that's good enough.
Failing a change of heart in Cupertino, I implore other tablet makers not to neglect the importance of orientation lock. Samsung's Galaxy Tab also controls orientation with software, but you need only to drag down a menu from the top of the screen and press a button. It's not as convenient as hardware, but it's a step up from the iPad. [/p]
Source
In my opinion, that was a FAIL.