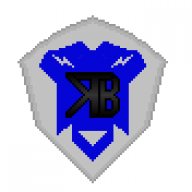 Well-Known Member
OP
Member
Joined

May 17, 2009
Messages

311
Trophies

0
Website
XP
Country
Geh... I'm kinda in a bit of a predicament here... I turned 18 2 weeks ago, on the 23rd... I've been talking among friends about moving out for a while and now that I've got a bit of cash I can find a place to rent and stuff... I've been talking about it among my friends and that's where the problem is. I've been approached by 3 of my friends about moving in with me when I move out...

My best friend, Jess, asked me about it the other day when I was hanging out with her, at first I thought she was joking when she asked about moving in with me but she's actually dead serious.

Another one of my friends, Jaden, asked about moving in with me a bit later. He's one of my best friends but he pisses me off after being with him for a while so I don't know how I'd be living with me.

There's a friend who likes me, Zoe, who asked about moving in with me a while ago. Her parents are forcing her to move out or they're going to send her to boarding school. The thing is that I don't like her in the way that she likes me.

Either way, whoever I decide to let live with me I'm going to be letting the others down, I don't really k now what to do here... They're all my friends and I don't want to hurt any of them...

anywho... that's my rant...