Joined

Jun 27, 2004
Messages

4,210
Trophies

0
Age

36
Location
Website
XP
Country

December NPD Results
Everybody is a winner!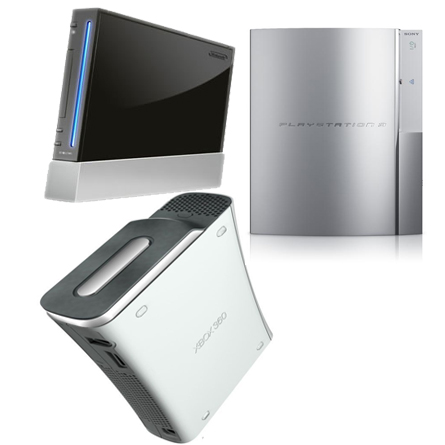 This month is generally reserved for the biggest numbers of the year, but this year is now officially reserved for the biggest numbers of the decade so far! The Wii, selling an unprecedented 2 million units last month, has officially been topped by the DS selling an even more impressive 3 million units. While the DS may dominate the hardware chart, Wii dominates the software top 10 with half of top 10 selling games on the Wii platform.
Sony and Microsoft aren't left out of the limelight entirely, however. The XBOX 360 just barely loses the top spot on the software list by only 113,000 units (Call of Duty World At War, with 1.33 million units), and a very respectable 2.7+ million sales figure overall, just in the top 10 alone. Sony sold over 2.1 million hardware units over all 3 platforms, which is definitely nothing to scoff at, especially considering one of those platforms is over 8 years old. They also managed to get a spot in the top 10, with Call of Duty: World At War for PS3 selling 533,000 units.
Hardware
DS - 3.04m
Wii - 2.15m
Xbox 360 - 1.44m
PSP - 1.02m
PS3 - 726K
PS2 - 410K
Software
01. [WII] Wii Play w/ remote (Nintendo) 1.46 million
02. [360] Call of Duty: World at War (Activision) 1.33 million
03. [WII] Wii Fit w/ balance board (Nintendo) 999K
04. [WII] Mario Kart Wii w/ wheel (Nintendo) 979K
05. [WII] Guitar Hero: World Tour (Activision) 850K
06. [360] Gears of War 2 (Microsoft) – 745K
07. [360] Left 4 Dead (Electronic Arts) – 629K
08. [NDS] Mario Kart (Nintendo) – 540K
09. [PS3] Call of Duty: World at War (Activision) – 533K
10. [WII] Animal Crossing: City Folk (Nintendo) – 497K

Source

Discuss