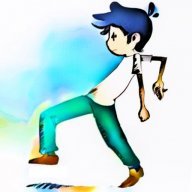 the end is nigh, buy doge coin
OP
Global Moderator
lol yea its not going to target kids 5-15 ... its going to mutate to have a high mortality rate for..

...DRUMROLL...


ALL HUMANS.
Plus what does Fauci have to do with the Mutation of allowing a Virus (that has already mutated several times) to spread unchecked?
Although it's not clear the virus would mutate to become more deadly. Ultimately it spreads best when the symptoms are mild and viral load is high. Best case scenario from the virus's perspective would be to reach a middle ground.