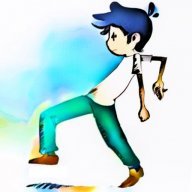 the end is nigh, buy doge coin
OP
Global Moderator
The UK has approved the AstraZeneca / Oxford vaccine.
This vaccine is a more traditional variety created from a deficient Chimpanzee adenovirus and the Covid-19 spike protein.
Crucially, this more typical vaccine can be stored in a normal refrigerator and will thus be easier to administer in poorer countries without access to super cold freezers.
The USA and EU are not likely to approve the vaccine in the immediate future as there is still some question as to the most effective dose. Early analysis had shown a half dose followed by a full dose to be more effective than two full doses. The UK has approved only two administrations of a full dose.
So what do you guys think? Would you be more likely to trust this more traditional vaccine vector? Do you think the UK jumped the gun on approving this new vaccine? Do you think they did this for fear of the new rapidly spreading covid variant in the UK? And finally, isn't it interesting the UK keeps approving these vaccines before anyone else?
https://www.reuters.com/article/idUSKBN2940KS