Hi to all.
I would like to present CellWriterDS, a Nintendo DS porting of CellWriter, a configurable engine for handwriting recognition.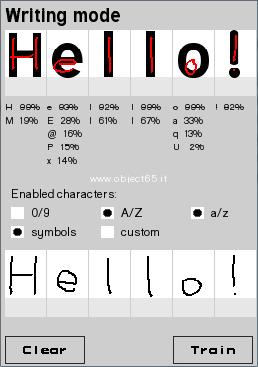 At the URL
http://www.object65.it/CellWriterDS.aspx
you will find the first version of the library, the test program and the sources.
I hope that the library could be the starting point for many interesting tests and homebrew based on handwriting recognition!
Bye