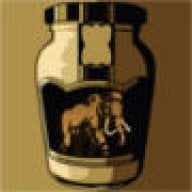 Well-Known Member
OP
Newcomer
Joined

Oct 25, 2015
Messages

80
Trophies

0
Age

30
XP
Country
Hi all.
Dumped a PAL Wii Nand on an sd card which I booted via SNeek2o.
Installed DWFA, POST and UNEO thinking I could boot them in emunand mode and try to find what's the one I like most.
Problem is no launcher wants to boot from USB and every launcher sends me back to emunand system menu.
SNEEK2O sees the FAT32 partition (formatted with 32KB clusters) on USB and mounts it at startup.
I have IOS58 but the launchers do not seem to see it (wiiflow just plain crashes, USB Loader GX tells me IOS58 was not found and POSTLOADER hangs up, waiting on USB which tells me it must not see the drive and boots via IOS56 which it shouldn't do AFAIK).
I tried re-installing another IOS58 into my emunand via showmiiwads but it did nothing.
My initial plan was to use a simple SNEEK setup to hack my friend's wii. Plug in the SD card, boots to a laucher and from there play GC & wii games from the USB mass storage, and wiiware on emunand on the SD card. But I'm really clueless a that point.
It does not make any sense. I could run the launchers just fine when booting into my real NAND. I just made a 1:1 copy of that very same NAND and booted it in SNEEK2O and now it does not work.
Is this a bad rev of Neek2o? I'm running r96.